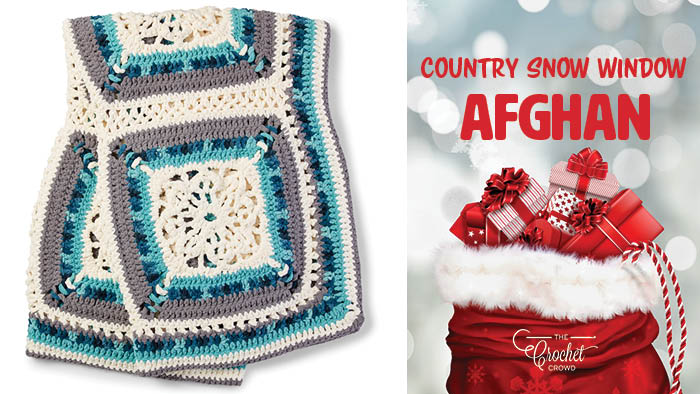 Crochet Country Snow Window Afghan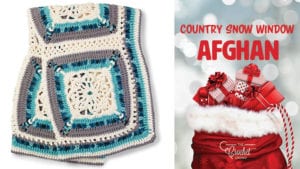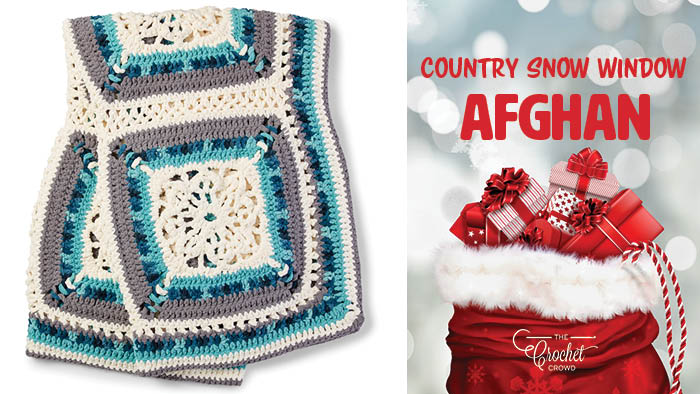 Crochet Country Snow Window Afghan
Try our Crochet Country Snow Window Afghan. This afghan was exclusive in a kit in 2017. For 2018, Yarnspirations has released my pattern to the free pattern category. They have grouped together the yarn in the landing page to order the correct ball quantities and add to your cart.
The afghan is bigger than you might think. The afghan is 65″ x 65″. It is a collaborative effort between Diva Dan and I. Daniel over a week back in 2016 figured out the center but the original design was not square, it was hexagonal. You may have seen it. It was called the Crochet Winter Blizzard Afghan.
History of This Design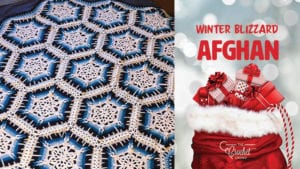 With Daniel designing the prototype hexagonal motif, he handed it to our assistant Colleen where she made the motifs and handed them back.
Daniel asked me to figure out how to join them and to come up with a border. So I stepped in. I also took Daniel's notes and wrote the pattern for him.
I realized, the middle could be converted to a square after it was completed, so I came up with a new shape after the middle was completed. It then trickled into the Icy Window Square.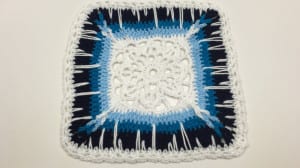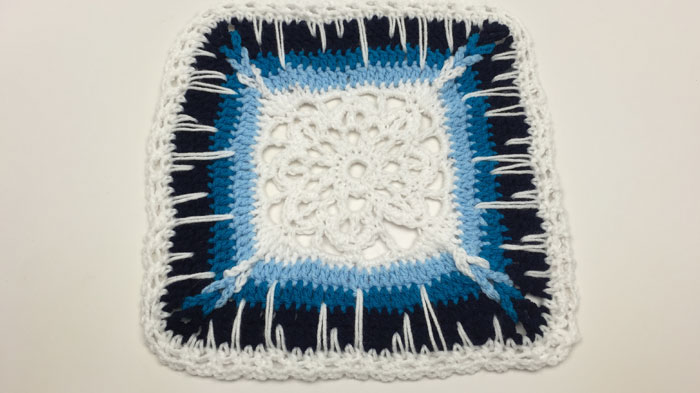 Part of the hang up with crocheters is that many don't like the idea of random or didn't prefer Daniel's spiked single crochet that gives the illusion of icicles. We have seen many people finish his hexagonal version but axe out the spiked single crochet stitches.
We sat dormant on the square version. It's a 4 ply, medium weight yarn using Bernat Super Value.
Design Team Meeting
Yarnspirations called on the education team to come up with Christmas Pattern Ideas during the summer of 2017. The meeting was pretty suddenly announced. So we thought, let's retry the square version but let's remove the spiked single crochets out. Also, let's change the yarn to fluffy thick yarn. So over 3 days, I literally crocheted the entire sample. This afghan doesn't take that long to make.
I was struggling to find the right colours and found the variegated yarn on the shelf at Walmart and thought, what if we use a touch of variegated, what would it look like.
During the meeting, the one designer said they don't see many Bernat Blanket Yarn products done into motifs and was pleasantly surprised. From this meeting, I was given the green light to provide the written pattern. Yarnspirations took ownership of the design and had their graphics make an official crochet diagram and they created an exclusive kit for 2017.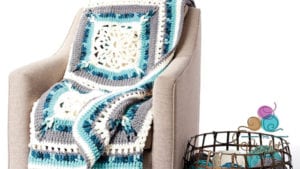 If I Were To Make A Second One
Hindsight is always 20-20. I have always wondered what would the afghan look like if I would have switched the blue out for Red and Red Tones. I was thinking it could have a Scandinavian look.
What would it look like in traditional Christmas colours such as the burgundies, browns and historical Christmas Colours?
What would it look like in the mistletoe typing of colours for Christmas?
Substitutions of Yarn
I know I will see people complain about my yarn choice. Remember, I said that we had developed one in 4 ply worsted yarn. If you use a 6 mm / J hook and do this square motif, your square would be 12″ x 12″. The Bernat Blanket Version squares are about 21″ x 21″. So there is a huge sizing difference.
Using the 4 Ply, Medium Weight, you will need more squares to complete but the joins and border will still work for you.
More Snowflake Ideas